We have prepared a jeans guide for you to find what you are looking for among thousands of models.
When buying jeans that fit every style, we often have some difficulty in finding what we are looking for. Finding what we want among thousands of models can be really confusing. To solve all this confusion, we decided to prepare a jeans guide for you.
What does tapered mean? What does skinny fit mean? What does rodeo jeans mean? What does tapered pants mean? If we are ready to learn all the models and terms about trousers pattern names, jeans types and trousers types, let's get into the details without wasting time.
Basic jeans patterns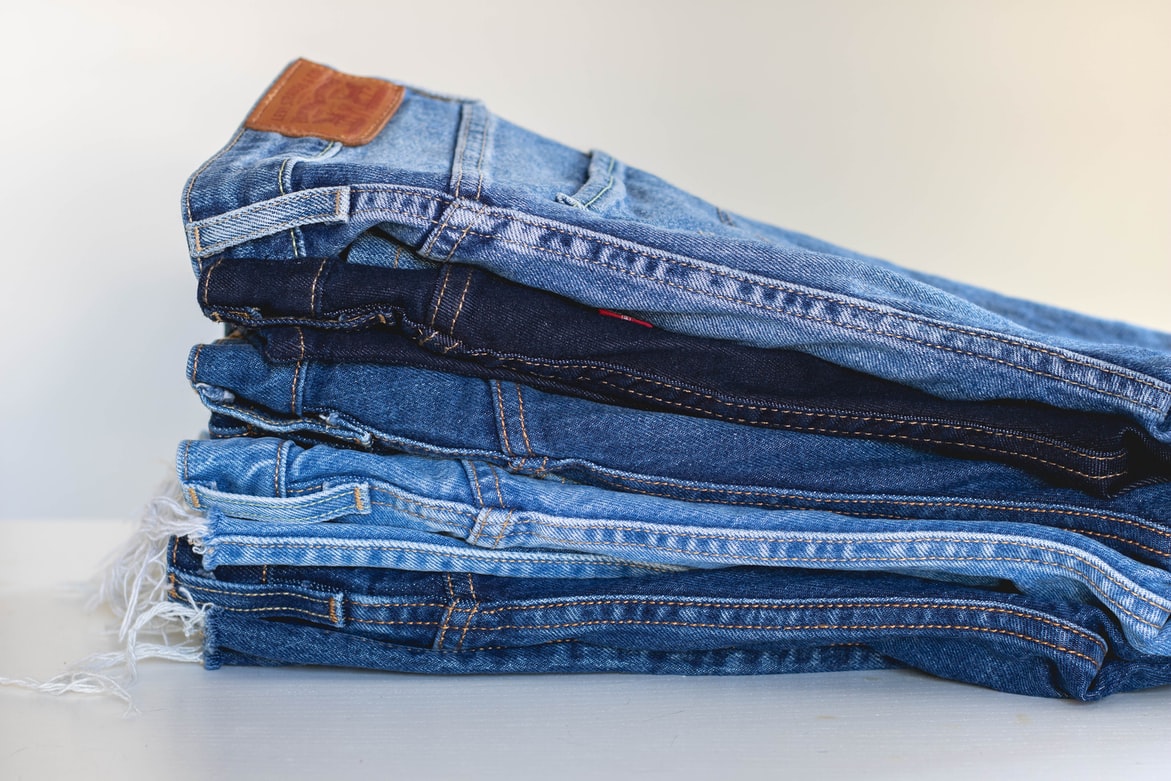 Before we start talking in more detail about the types of trousers, we would like to talk a little about the basic jeans models. When choosing a new and stylish jeans for yourself, you should know that there are 5 different types of patterns in all brands on the market. We can list these models as skinny fit, slim fit, regular/ straight/ standard fit, relaxed fit and loose fit. We will share the details below for you to choose the most suitable model for your body type. Let us remind you that the most preferred and loved jeans models today are regular/straight fit and slim fit.
Jeans leg types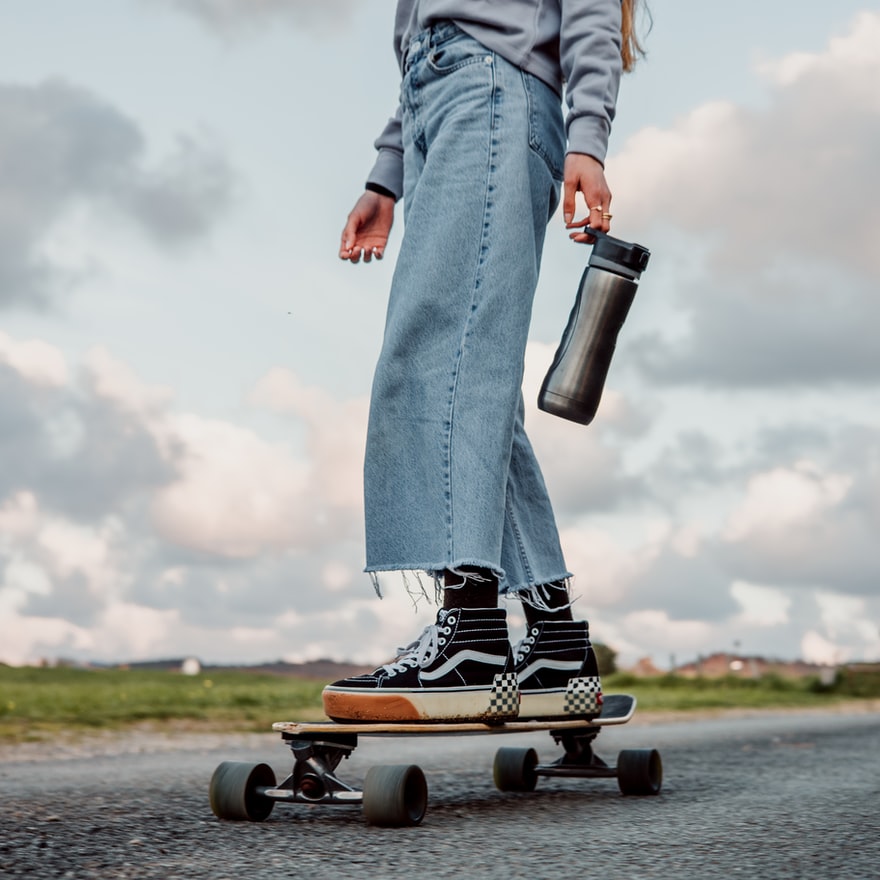 After deciding on the most suitable trousers model for you, you need to choose the leg width type. We can list 5 different leg types that appeal to different styles in terms of leg width:
Straight  cut
Boot cut  (known as tube trousers / boot trousers; covers the type of trousers that go down slightly below the knee)
Semi-tapered  / slightly tapered  (includes leg types that taper slightly below the knee)
bell  bottoms
Tapered  (represents the type of leg that narrows below the knee)
waist height types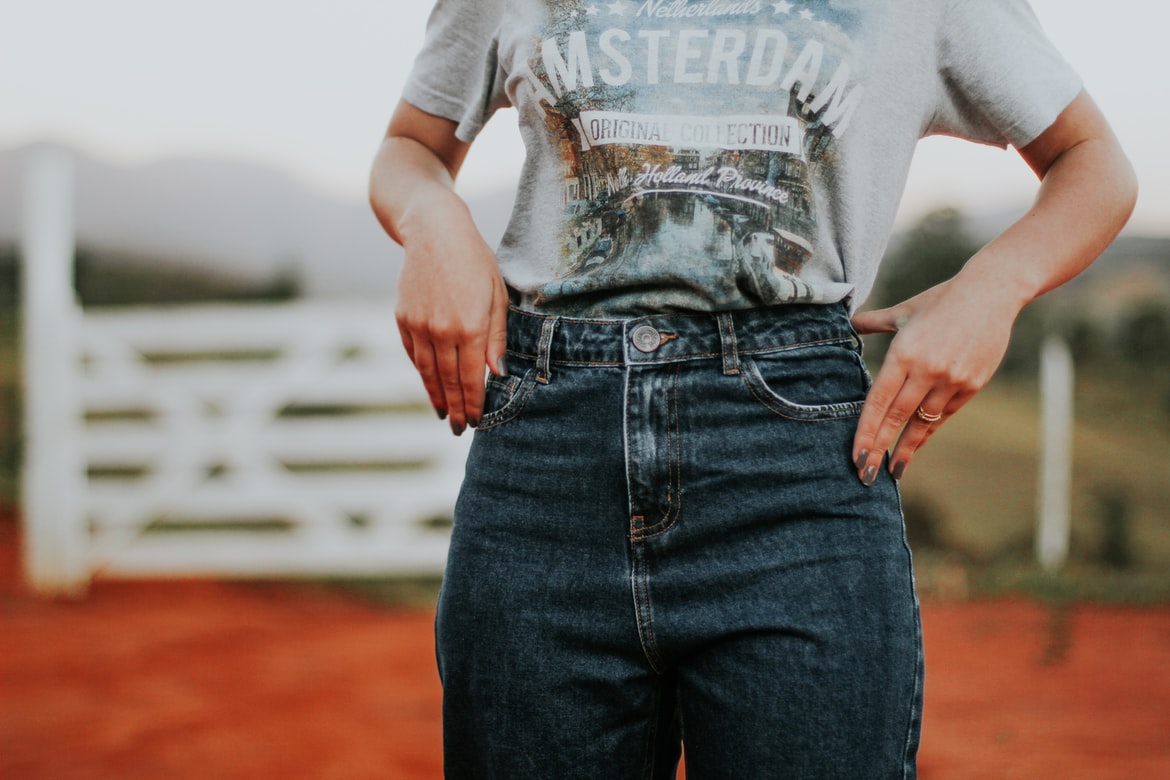 After choosing the leg width, you need to finally decide on the waist height. Here we can list 4 different types according to waist height. Today, mid-rise and low-rise waist heights are mostly preferred.
High rise  (in the form of a high waist; known as the most preferred waist height in the 80s)
Mid-rise  (mid-rise waist; Model indicated as mid-rise / medium-rise in the description of the labels)
Low rise  (low waist; these types of trousers have a very low waist)
low  crotch
Types of jeans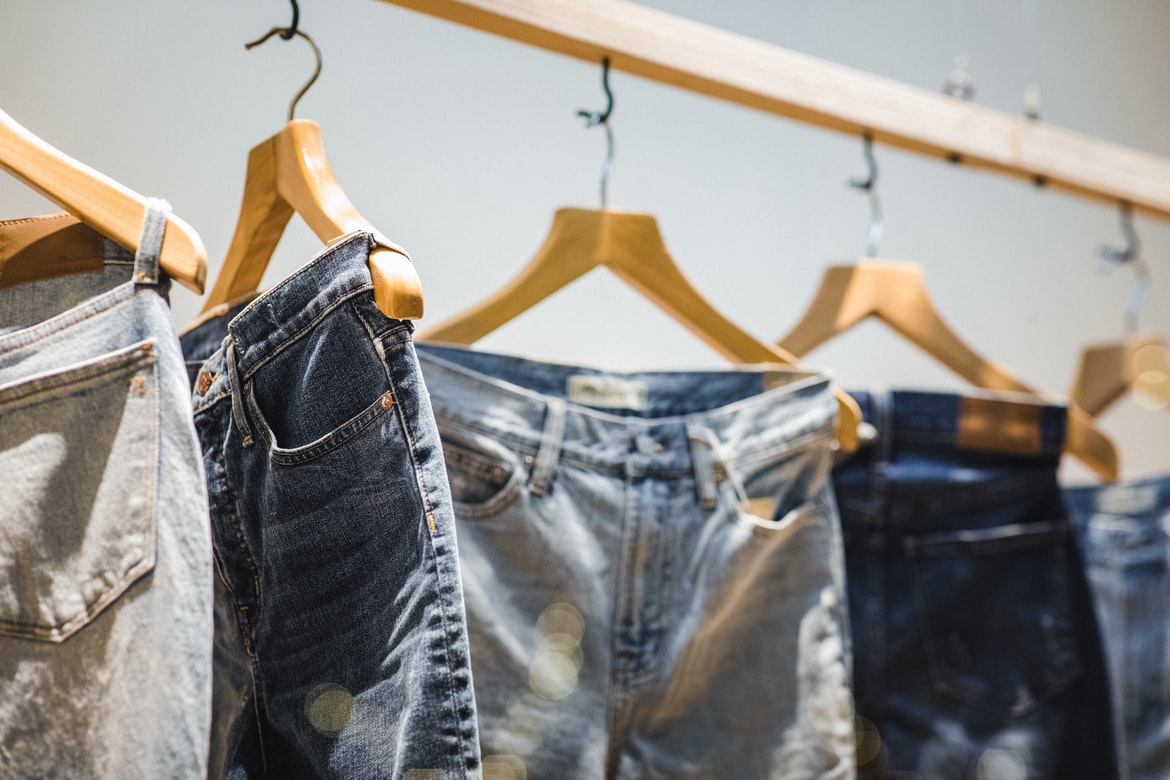 We talked about jeans patterns that appeal to different tastes above. Let's take a closer look at the types of trousers and look at the details together so that you can find the trousers model of your dreams more easily.
Skinny Jeans
Skinny jeans are a jeans cut style that women often prefer in their daily life outfit combinations in recent years. The word is translated into Turkish as "tight jeans". The feature of the fabric used in skinny jeans is that it is not completely hard denim fabric.
Regular Jeans
Regular trousers are also a very popular type of trousers. The first thing we will say about Regular Fit jeans types is that they are comfortable. A type of trousers that allows comfortable use and easy movement. These models are the models defined as normal cut from the waist part to the leg length. These types of trousers can be easily used by the young and middle generation.
Slim Fit Jeans
Slim-Fit or slim trousers are known as tight fit. Although they are narrow, they do not hug the body as much as skinny pants. Today, it is known as one of the most preferred patterns of the jean family.
Relaxed Jeans
The name given to trousers that go down at the same width without widening or narrowing from the hip to the leg. Relaxed trousers are also called relaxed fit. They are considered the starting point of loose-fitting trousers and they feel quite comfortable.
Mom Jeans
mom jeans; It means mother pants. These trousers, which have a high waist and wide leg feature, draw attention among the most preferred types of trousers for the last 2 years. Mom jeans can be a great combination idea with sneakers.
Boyfriend Jeans
Boyfriend trousers, which are mostly preferred by thin and tall people, are considered one of the most difficult to match trousers in terms of combinations. Because it is completely reminiscent of men's trousers in terms of its pattern.
Cigarette Jeans
The trousers that have a slim and elegant design and that end at the wrists and leave the wrists open are called cigarette pants. Cigarette pants are also called skinny jeans. We can remember these pants, which were first worn by Marilyn Monreo in the 1950s, with Audrey Hepburn in the 1960s.
Destroyed Jeans
Also known as ripped jeans, this model of trousers resembles a worn, old and torn look. We should say that it is a very popular model of jeans because it is frequently preferred by both men and women in daily life.
Loose Fit Jeans
They are known as wide mold. Loose fit trousers, which are quite loose-fitting, offer complete comfort, but are not preferred much because they are wide.
Palazzo Jeans
Palazzo trousers, which are generally described as wide-cut, loose-fitting trousers, are among the most preferred models of summer months. Yes, we are talking about the flared jeans that everyone knows. This model, also known as palazzo, is a highly preferred model from past to present. These jeans, whose legs are becoming more and more loose, have a cut that covers the shoes.
Booty Fit Jeans
A model that completely covers the waist and hip area. This cut has a form that reveals the lines. These model jeans, which completely cover the waist and hip area, are also highly preferred.
Bootcut Jeans
These jeans, also called boot-legs, are reminiscent of Spanish trousers, but they do not have such a wide leg cut. Its width, as the name suggests, is as wide as the rim of a boot.
Cropped Jeans
The length of these jeans, which look like cut-off legs, is usually completed above the ankle. You can easily find this leg cut in every model. In addition, the leg length is compatible with all kinds of shoes.
Mid Rise Jeans
Although this type of trousers, which is referred to as a mid-rise waist, is generally defined as "low waist" compared to high waist, it is indicated as mid rise / medium rise in the description part of the labels. One of the most preferred models, mid waist jeans are a great option for those who want to try a different model from high waist and low waist. It is possible to find this waist model easily in every model.
High Rise Jeans
High waist jeans, one of the most preferred models of the 80s, have been in every wardrobe recently. Thanks to its high waist, it makes your legs look quite long, while it also provides a cool look with its recovery effect.
Low Rise Jeans
Even though low waist jeans, one of the most preferred models of the time, do not have an aesthetic appearance, you can get a very cool combination idea when you choose the model that suits your leg length.
Bonus: Jean Tips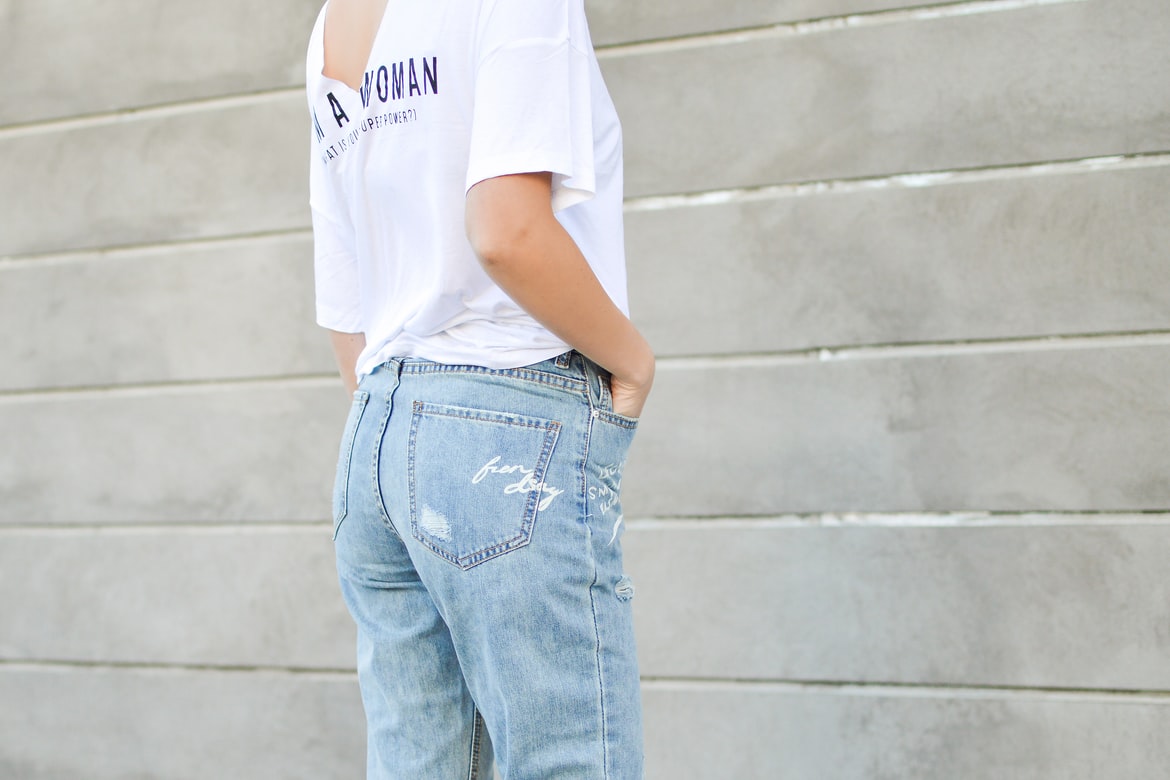 When buying jeans, you need to pay attention to a few tricks. First of all, the jean's body must be perfect for you. If the jean is a large size, potty; If it is a small size, it will stretch. Going one size smaller with the idea of ​​"widening" can frustrate you. Jean; Even if it is narrower than the size it should be, the fabric will start to open itself over time. This shortens your jean wear time. For this reason, it is very important to choose the right size jeans. People who feel discomfort in the abdomen should generally choose high-waisted jeans, as high-waist jeans have a firming feature.
Skinny jeans are touted as the wrong choice of trousers for people with thick legs. On the contrary, skinny jeans make the legs look much thinner. People whose leg length is shorter than their body type; should prefer boot cut jeans with a slightly longer leg length rather than models completed at the wrist. Thus, they can show their leg lengths longer and thinner. People of all body types now prefer slim-fit jeans. But for a more fit look, dark jeans can be preferred. Women who want a different look can get a cool style by matching boyfriend jeans with heels. Classic look lovers can give a chance to boot cut jeans.